EAL
Teaching Assistants Who's Who?
Anna Mazur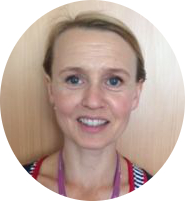 Nazywam sie Anna Mazur.
Pracuje w naszej szkole "Spalding Parish Church of England Day School " jako asystentka od marca 2013-ego roku . Wspieram uczniow dla ktorych jezyk angielski jest ich drugim jezykiem, oraz ich rodziny , tak aby czuli sie mile widziani, bezpieczni i czynili postepy w nauce.
Pracuje rowniez w Polskiej Szkole Sobotniej w Peterborough jako nauczyciel historii.
Ukonczylam Uniwersytet Pedagogiczny w Krakowie z tytulem magistra historii, w Anglii uzyskalam kwalifikacje " Level 3 Dyploma for the Children and Young People's Workforce", ktora pozwala mi wykonywac obecna prace.
Jezyk polski jest moim rodzimym jezykiem ale opanowalam rowniez podstawy jezyka rosyjskiego.
Asta Kalinkina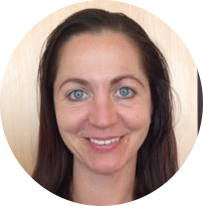 Sneku Lietuviskai,Rusiskai,Lenkiskai ir Angliskai.Siuo metu dirbu su pirmos ir antros klases moksleiviais, padedama jiems anlu kalboje.
Man patinka ,kai galiu padeti vaikams ir ju teveliams,iskylant sunkumams bendrauti angliskai.Turiu patirties , nes 15 metu dirbau JAV, tarptautiniame viesbuciu ir turizmo aptarnavimo sferoje.
Sveiki, mano vardas Asta Kalinkina. As dirbu SPCEDS nuo 2011m. EAL(anglu antroji kalba) mokytojos padejeja.
Magda Mazurek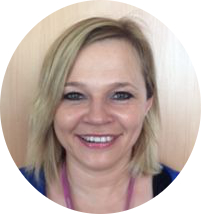 Nazywam sie Magda Mazurek i pracuje w tej szkole SPCEDS prawie juz 6 lat.Przyjechalam z Polski w 2000 roku.Obecn
ie pracuje w klasach FS2 a wczesniej pracowalam na terenie calej szkoly.Zajmuje sie dziecmi,ktore potrzebuja pomocy w jezyku angielskim a takze pomocy emocjonalnej.W zwiazku z praca w tej szkole wspomagam takze rodzicow.
Useful Websites
https://eal.britishcouncil.org/
www.bbc.co.uk/polish/learningenglish